---
Now more than ever, you can get tons of features and performance out of budget devices.
Qualities that were once reserved for flagship phones can now be found in devices that cost staggeringly little. Whether you're looking for a phone for your child or yourself, here are five great options.
Price: $179.00 via Republic Wireless
Capacities Available: 16GB or 32GB
MicroSD: Supports up to 256GB
Size/Weight: 6.02 x 3.02 x 0.39 inches / 5.47 ounces
Colors: Black, White
Motorola produces some of the very best budget-minded devices out there, packing high-end features into their most inexpensive of phones. The Moto G5 Plus made our list of the top phones for under $300, and its predecessor makes a very deserved appearance here.
Let's start with the G4's bright 5.5 inch display, which contains 401 pixels per inch and an auto brightness feature that adjusts to the surroundings. Everything looks good on this phone, from movies to games. The camera is also solid, with 13 MP resolution and dual LED flash.
Under the hood, the G4 packs an impressive amount of horsepower, with an octa-core Qualcomm Snapdragon 617 that's able to handle everything you throw at it. Whereas some budget devices leave you gritting your teeth when you attempt to multitask, the G4 is a smooth operator. This is yet another entry into an already stellar line of phones from Motorola.
You can pick up one of these great devices along with a cell phone plan via WhistleOut: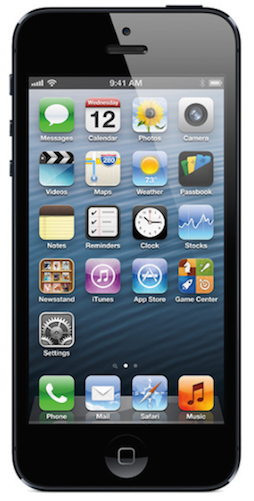 Price: $149.99 via Cricket Wireless
Capacities Available: 16GB, 32GB, 64GB
Size/Weight: 4.87 x 2.31 x 0.30 inches / 3.95 ounces
Colors: Space Gray, Gold, Silver
When new phones comes out--especially iPhones--the older models instantly become yesterday's news. That doesn't mean, though, that they aren't still great phones. Take the iPhone 5s, absolutely top-of-the-line when it was released in 2013, and still a great option if you're working within a budget in 2017.
Several news outlets published "RIP" articles about the 5s when they learned that Apple's new iOS update wouldn't support the device; they had to quickly issue corrections, however, after it was revealed that 10.3.2 does in fact work on the phone.
The ability to use the very latest OS update on this sub-$200 phone makes the 5s all the more appealing, not to mention its fantastic camera, noise canceling microphone and snappy A7 processor, among other features.

Here are some iPhone 5s packages to consider:
Price: $149.00 via metroPCS
Capacities Available: 16GB
MicroSD: supports up to 256GB
Size/Weight: 5.99 x 3.10 x 0.30 inches / 6.03 ounces
Colors: White, Black, Gold
We're big fans of Samsung's line of Galaxy phablets, and the "Prime" version of the J7 made our list of the top 5 phones for $300 or less.
The regular J7 is also a great phone for the money. It boasts a rich display, a powerful Snapdragon 617 processor, and Android 6.0 Marshmallow software, all features you're likely to find on more expensive devices.
Here are a few plans that you can pair with the J7:
ASUS ZenFone 3 Laser
Price: $199.00 on Amazon
Capacities Available: 32GB or 64GB
MicroSD: supports up to 256GB via 2 slots
Size/Weight: 5.87 x 2.99 x 0.31 inches / 5.29 ounces
Colors: Sand Gold, Glacier Silver
The budget smartphone market is a crowded place, making it more essential than ever for manufacturers to differentiate their devices from the pack. Asus has been at it for a while, and is very hip to this; witness the company's latest entry, the Asus ZenFone Laser. The "laser" part of that moniker comes from the laser-assisted autofocus system that's part of the camera. It's very cool, but fortunately that's not all this phone has going for it.
The 5.5-inch display is solid, and sports 1920 x 1080 Full HD. The phone runs on Android 6.0.1 Marshmallow, with Asus' custom software over it. From a user's perspective, the interface is sleek looking and functions well.
The Laser features a 1.4GHz octa-core processor backed by 2GB of RAM. It's not the fastest in its class (that honor belongs to the aforementioned Moto G4) but it still runs fairly fluidly. The rear camera consists of a single 13MP sensor, while the front is 8MPs. Paired with the laser-guided focus, the camera is the star of the show.
Huawei Honor 5x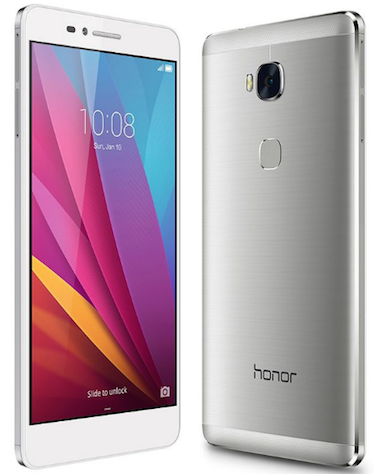 Price: $144.99 at Best Buy
Capacities Available: 16GB
MicroSD: supports up to 256GB
Size/Weight: 5.96 x 3 x 0.32 inches / 5.57 ounces
Colors: White, Black, Gold
It must be said that Huawei, along with Motorola, makes some of the best budget smartphones out there. Like Motorola, Huawei graced our list of the best phones for $300 or less with the Honor 6x; it's not surprising that they make this list as well with the all-around performer Honor 5X.
The Honor 5x features an metal design--rare in devices at this price point--and feels solid in your hand. The design bears some resemble to the iPhone, as does the display--at 401 pixels per inch, it's got the same resolution as the one in the 6s.
The phone's processor is a Snapdragon 616 backed by 2GB of RAM, decent for such an affordable phone. The Honor 5x runs on Android 6.0 Marshmallow with Huawei's iOS-copping EMUI software over top it. The update from Android 5.0 Lollipop did the phone wonders, as it is snappy and bug-free. The phone's camera sports 13MP--on par with other devices on this list--and produces sharp photos and videos.
---